NFT art boom in 2021 has shifted the way artists introduce art, and the way artists monetize art. Before digging into depth of 'what an NFT is' (will do so in the next blogs), let me show you some most expensive NFT art that was sold for millions.
No surprise, this is happening. The world is digitizing, digital art skyrocketing, and more places to showcase and sell art digitally emerging. But some digital art NFTs were sold for insane costs. So, here's what made artists millions while some still post free designs on Behance…
Beeple $69 million
This was one of the first NFTs ever sold for such a high price of $69 million at Christie's. The sale positions him "among the top three most valuable living artists," according to the auction house. Beeple today is one of the most recognizable NFT artists. This NFT made history, as an artist was creating his "Everydays" for 14 years. Winkelmann creates and publishes new digital artwork every day during these years.
2. CryptoPunk #7804 — $7.6m
Second famous NFT art but I would say NFT avatar CryproPunk is created by Larva Labs. Catching a trend on pixel art and social media (CryptoPunks avatars for social media are already beloved by celebrities like Jay Z, Huda Kattan, and so on). According to CryptoSlam, an NFT data aggregation site, CryptoPunk #7804 was purchased few years ago, in January of 2018, for 12 ethereum. It was then put up for sale again on Feb. 27, 2021, for 4,200 ETH, which at that time was roughly $6 million.
3. Beeple's HUMAN ONE — $28.985
New, Beeple's NFT creature is"Human One," a 3-D sculpture of an astronaut by NFT artist Beeple, just sold at auction for just shy of $29 million. It is at once a 3-D sculpture and a combination of digital images accessed through the Ethereum blockchain. 
4. Pak's 'The Merge' — $91.8m
According to ARTnews,
"The anonymous artist Pak sold 250,000 NFTs for $91.8 million on Nifty Gateway, in what the NFT platform called the "largest ever art sale by a living creator."
Between December 2 and December 4, Nifty Gateway offered Pak's latest project, titled The Merge, as an open edition with a twist. Each mass token was programmed to combine with others in a collector's wallet. The more mass one collected, the larger one's final mass would be. Collectors were further incentivized with bonus mass that increased proportionally with the size of one's final NFT."
The XCOPY's NFT masterpiece was sold on December 2021 on SuperRare platform. Right-click and Save As Guy went to Snoop Dogg (in the digital world – Cozomo de' Medici), for $6.57 million or 1600 ETH. The work targets people who don't believe in digital art and become an NFT meme.
6. Edward Snowden, Stay Free (Edward Snowden) $5.4 million, April 2021, Foundation
NFTs can be a social message, like this one. This is an NFT titled Stay Free that sold for $5.4 million (2,224 ETH) in April 2021 and is dedicated to Edward Snowden. The profits from the sale will go to the Freedom of the Press Foundation, where Snowden is the president. "Emerging applications of cryptography can play an important role in supporting our rights," Snowden said following the sale.
FIVE POINT FIVE MILLION from @PleasrDAO. It feels like the whole staff of @FreedomOfPress is watching live, and we've never seen anything like this. This is more than a spectacle — this is drama. All eyes turn to the dark horse. https://t.co/GOcrOiraXS

— Edward Snowden (@Snowden) April 16, 2021
7. XCOPY, Some Asshole $3.8 million, SuperRare
Acquired by Snoop Dogg, as the musician brought Some Asshole NFT for $4 million in September.
8. Bored Ape Yacht Club NFT Sold for $2.85 million
Another NFT avatar was sold for $2.85 million, and the hype around the BAYC NFT collection continues to rise, so even celebrities have joined the club. Bored Ape Yach Club today if not the most hyped NFT collections.
9. Ross Ulbricht Genesis Collection
SuperRare platform launched the auction of Ross Ulbricht Genesis Collection during Art Basel Miami in December 2021. It sold for $5.93 million.
According to Widewalls.ch, Ross Ulbricht is a former darknet market operator who created and ran Silk Road market. He was apprehended by the FBI in 2013 and convinced to life in prison without parole. He was found guilty of several charges, including conspiracy to launder money, conspiracy to traffic narcotics through the internet, and conspiracy to commit computer hacking.
While the efforts to free Ulbricht continue, he decided to put his talent and thinking to a good cause and help other artists and fellow prisoners through different funds.
With this NFT, I see a chance to make a difference…My own future may look bleak, but I can still do a little something to heal the damage I see all around me.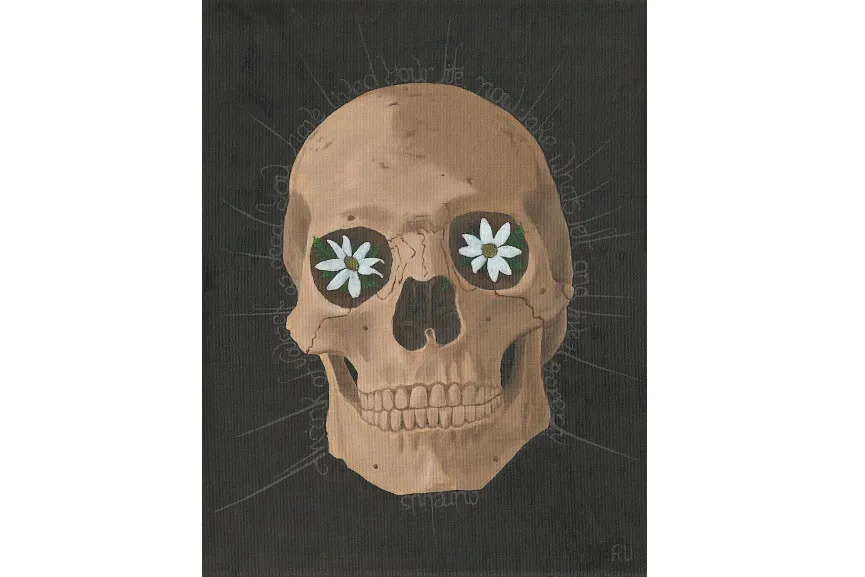 10. Nice to Meet You, I'm Mr. MiSUNDERSTOOD 
#AuctionUpdate Make room for the one-and-only, @fewocious💥 The artist's sculpture, 'Nice to meet you. I'm Mr. MiSUNDERSTOOD', just made a record £2.1 million🔥 #SothebysContemporary @michaelbouhanna pic.twitter.com/jH4rsubakX

— Sotheby's (@Sothebys) October 15, 2021
So, what do you think about NFT hype? Stay tuned, as more research on NFT is coming on Travel.Art.Stories. Subscribe on social media and email list to get artsy and travel updates, as well as get 5% off the Shop (yes, we have a Creative Shop)!