Following my previous post about Glastonbury Festival, I would like to make a review of the new 'festival pearl' in Eastern Europe, in the Ukrainian capital, Kiev.Atlas Weekend Festival is one of the most popular Ukrainian festivals that has launched in 2015. The festival is young, that's why it's fresh and very enthusiastic as all fresh comers. What special about this festival? Is it just another music fest that you can see in any European city? Let's go through its review.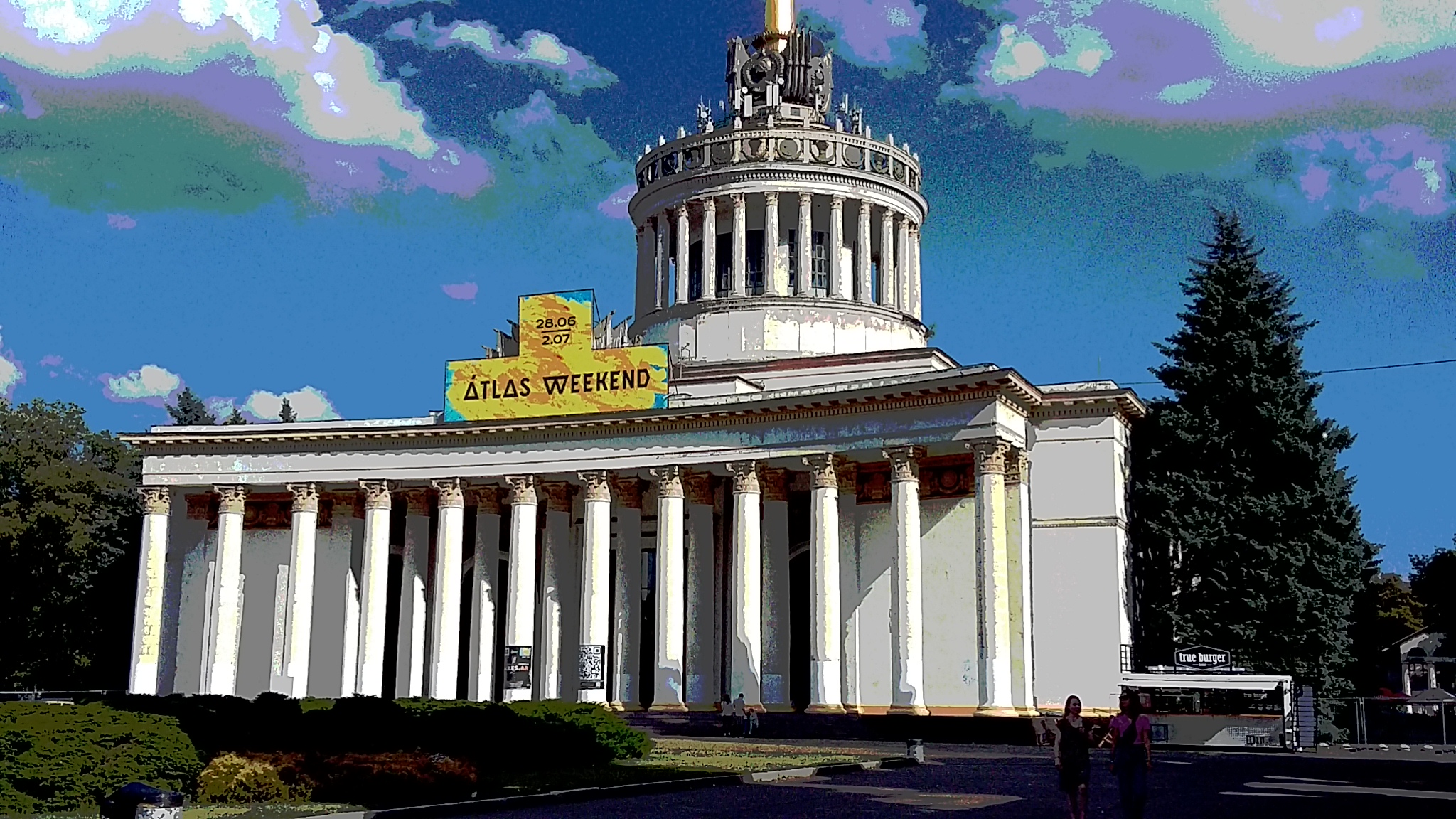 General Review
I love this festival. I know I said the same about Glastonbury, but believe I am not trying to sell them, just really loved these festivals.
Kiev wanted to create big, ambitious international festival, and they did. Everything had the appropriate level of organization. Great location, amazing food, good organization of the festival itself.
The festival is organized by the owner of famous Kiev nightclub Atlas. The main idea of the festival is to promote good European like music in Ukraine and bring some tasty Ukrainian ingredients. This a great festival for chilling and having picnics with your friends, eat great food and listen to good-quality music.
Location
This is the main reason why this festival is your next must see music event. I adore unique venues; this always brings great experience for its attendees. The festival itself is located in the exhibition area that was built in the Soviet era. On-site, there are few pavilions that were also built in 'that' era, with fountains, parks, etc.The festival is located in the city, 20 min on the tube from the center.
Stages at Atlas Festival Kiev
There was the main stage, and North, East, West, art area, DJ area, and others. The main stage was unbelievable. Big area, like in the stadium, with some seats on the left and right sides, and 'Ibiza like' bar in the center of the field.
Other stages are also set in good areas. While listening to the music you can chill on the ground or have a drink in the bars.
The DJ stage was something new for me. Have a look here.
Food
I really liked the food in Atlas. Mostly Slavic dishes, but there was the diverse choice of the European, Asian, and American food as well. I tasted some Georgian dishes, and it was amazing.
My advice, try their meet called Shashlik.
Event-Goers
In Ukraine, festivals are more spread among young people. The age range was 17-35. Actually, you can come just to chill with your family in the daytime, or hang out with your friends at night.
People were nice, very stylish; some girls were on high heels (HIGH HEELS!). Don't surprise, it's Ukraine, girls still need to be on the top.
Dress Code
Be hipster! Or, hippie, but better hipster. Something black and white, t-shirt with the slogan, and weird but cool haircut. Also, many girls were just romantically 'dress-dressed'.
Art
The Art area of the festival is not big, just one pavilion. I've watched some poet performances there, some music.
There are some small installations on site, but there are just a few. But, what is great there has a fair of local Ukrainian designers, so called Vsi.Svoi (All Ours). You can purchase some great handmade stuff or buy Ukrainian hipster clothing.
Safety
During the daytime it was heaven. At night, there were lots of people, so take care, just in case. During the Prodigy concert, there were some issues, as boys were too excited to see their favorite electro-punk band. In general, the festival is well-secured. Stewards were everywhere, and (!) everyone was carefully checked by security before the festival.
Weather Conditions
DUST. Even event-organizers said this. There were a 'wind issues' on the festival, followed by the dust 'inconveniences'. The weather was hot, sometimes too hot. One day was raining so that 'dust issues' were gone.
Transfer
There is a taxi on site, but there was a long queue and I had to wait about 40 min. The metro was working until 1.00 a.m. which is 5 min walk from the festival.
Line-Up
Pretty nice. Each day had a globally recognized headliner, and to begin with the afternoon time, Atlas had performers from Ukraine and other Slavic countries. They had folk, a bit of jazz, pop, but mostly indie-rock.
Headliners were – Prodigy, Kasabian, John Newman.
John Newman – Main Stage

Cape Cod – DJ Stage

DJ sets were great by the way, and DJ stage was also amazing
Camping
Very simple. You can set your tents in a lovely camping area, which is not far from the main stage. But, the organizer promised that next year the tents will be inside that Post-Soviet building. A wow!
As the festival is located in the city, you may easily rent something nearby. There is a 'sleep land' just 15 min walk.
Price
In comparison with other 'such level' festivals, the price is good, less than 100$ for ALL DAYS! For Ukrainians, it's quite a wow, but if you are European festival-goer, the price is nothing.
Promotion
The festival's social media strategy is almost aggressive. Very good SMM. Just have a look on the Facebook page. I knew everything about the festival, they updated the info almost every hour! But all the posts were engaging and interesting.
They also have some video festival diaries, where their top performers hosted. Watch it, really!
Event-organizers are definitely ambitious.
What Was Wrong?
Dust. As I said, it was windy and dusty sometimes.
And, as I said they need to improve some security services.
Also, the line-up could be better.
Conclusion
Amazing Festival. Good place to spend time in summer, have a picnic with your friends and listen to good music. Food is great, location and site bring something different apart from other festivals. Line-up is weaker in comparison with monster fests like Glastonbury, but still, you can open new talents and enjoy global superstars.
Atlas Weekend Festival – 4,7 of 5.